Copy or transfer videos(mkv, avi, etc) from your Mac OS to your iPhone, sometimes is quite difficult. But there is a really easy solution that simplifies this recurring task.
We just have to use the new iTunes from Finder on Mac and a video player that has the feature of file sharing, for example VLC media player.
Requirements :
VLC media player application already installed in the iPhone. It's a free application to play video and audio files.


Official link

: https://www.videolan.org/vlc/download-ios.html
macOS Catalina or any later version.
iPhone with the latest version of iOS.
Introduction
In this example we will copy the video file called "video01.mkv" from a Mac(macOS Catalina 10.15.7) to an iPhone 12 Pro(iOS 14.3).

How to do it
Install the VLC application on iPhone.
Open a Finder window on Mac.
Connect iPhone to computer with a USB cable.
Select your device in the Finder(it should be your device name at the Finder left menu).
Click the Files tab to see a list of apps that can share files. We will use VLC application.

Drag a complete folder or a video file to the VLC application.
In Finder, expand the VLC application to see the content.
Open the VLC application on the iPhone. And play the video 🙂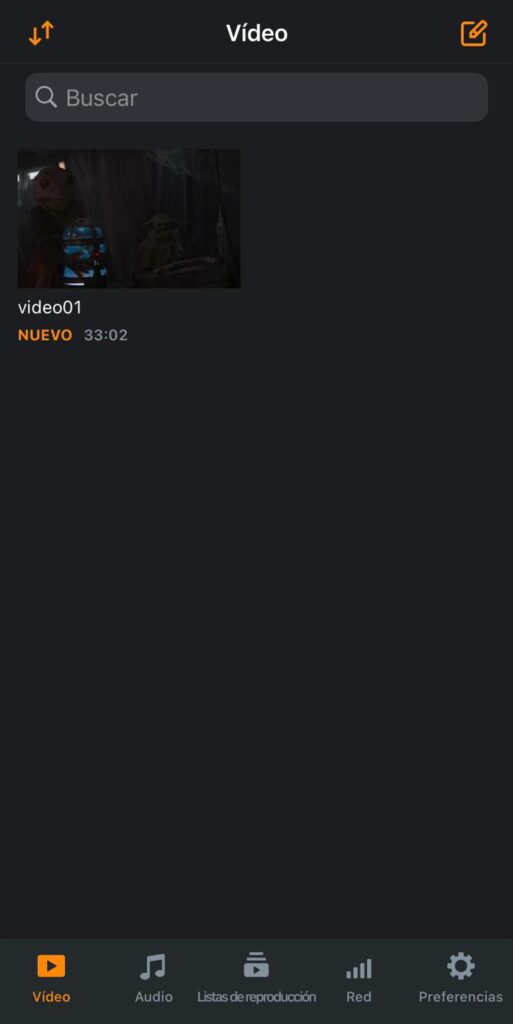 Enjoy !!
Source : https://support.apple.com/en-us/HT210598
Extra notes
If you're using macOS Mojave or earlier or a Windows PC, use iTunes to share files between your computer and your iOS or iPadOS device.
More info : https://support.apple.com/kb/HT201301